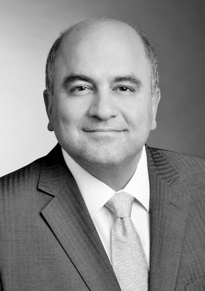 Rama Ayman
CEO
Rama Ayman is CEO of MMG Capital with over 25 years of metals and mining corporate finance experience. Following a 10-year career as an investment banker at Bankers Trust (merged with Deutsche Bank) in New York and Director of Corporate Finance at BNP Paribas in London, Mr. Ayman joined Arcelor in Luxembourg in 2002 as Corporate VP of M&A until Nov 2006, few months after its merger with Mittal, when he joined Hatch Corporate Finance as Managing Director until 2012; most recently Mr. Ayman was Partner and Global Head of Metals and Mining Corporate Finance at KPMG in London prior to joining MMG Capital. Rama Ayman has led numerous M&A and Capital Raising engagements, in the metals and mining sector, throughout Europe, Americas, CIS, MENA, Africa, Japan, China and India. He has played a major role in landmark M&A transactions including the €34bn Arcelor Mittal merger which created the world's largest steel company and the $13bn Tata Corus merger, and has led over 40 M&A, equity finance and debt finance deals in the steel sector, raw materials for steel, precious metals, base metals, energy metals as well as industrial metals over the past 25 years. Mr. Ayman holds BAs in Economics, Political Science and Philosophy from University of Illinois Champaign Urbana, and Masters of International Management from Thunderbird Global School of International Management in the US.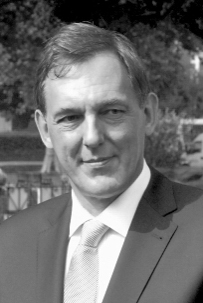 Graham Ross Andrews
Senior Advisor, Natural Resources Investment Banking
Dr. Graham Ross Andrews is a corporate finance specialist with worldwide experience and a focus on natural resources. Mr. Andrews holds an MA in mathematics from Oxford University and a PhD also in mathematics from Heriot-Watt University in Edinburgh. He worked at BP plc's corporate finance and corporate planning divisions, and later was Director of Corporate Finance at Chase Manhattan Bank and Managing Director at Banque Indosuez. Subsequently he has focused on investments in the oil, gas and mining industries worldwide. His current investments include; oil and gas exploration in Paraguay, oil and gas production in the US Gulf of Mexico, gas production in Poland and iron ore mining in Brazil.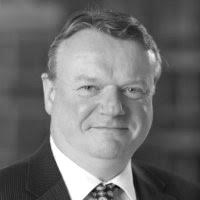 Nick Hatch
Senior Advisor, Mining Geologist, Mining Equity Research & Investor Relations
Nick Hatch has over 35 years of experience in mining investment banking, primarily as a mining equity analyst and managing mining & metals research and equities teams, and has worked closely with corporate finance teams on a number of mining sector fundraisings. Previously, Nick was Director of Mining Equity Research at Canaccord Genuity in London. Other roles in the last decade include Managing Director, Head of European Metals & Mining Equity Research, at Royal Bank of Scotland, and Managing Director, Head of Metals & Mining Equity Research, at ING. Nick's experience includes researching and advising on mining companies and projects across the globe, from global multinationals like BHP to junior exploration companies seeking a potential listing. Nick's experience covers companies and projects that span the globe, and across the commodity spectrum, including base and precious metals, bulk commodities and strategic/EV raw materials. After graduating in Mining Geology from the Royal School of Mines at Imperial College, Nick began his career as a geologist with BP Minerals and then Rustenburg Platinum Mines, before moving to mining investment banking. Nick is a Chartered Engineer and is a Fellow of the Institute of Materials, Minerals & Mining, the Geological Society (London) and the Chartered Institute for Securities & Investment. He is also a non-executive director of Vast Resources, listed on London's AIM market.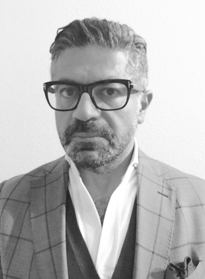 Fred Hayrapet
Senior Advisor, Metallurgist, Steel Trading and M&A
Fred Hayrapet has over 26 years of experience in corporate finance, trade finance and trading of steel semi finished and finished products internationally. Built trading businesses based primarily on CIS, Turkish and Chinese suppliers. Main experience has been gained with Metalloinvest Group, Duferco and IUD group. Utilised structured trade finance facilities from major commodities finance banks. Mr. Hayrapet has extensive knowledge of the steel sector and the main steel companies worldwide. Fred Hayrapet is a metallurgist with a BSc and BEng (Hons) from Imperial College Of Science and Technology in London.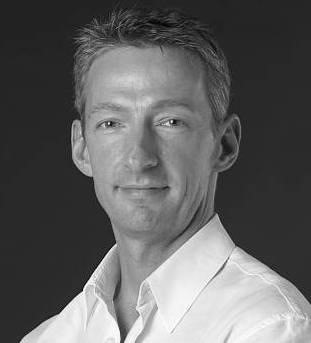 Max Beck
Senior Advisor, Mining Business Development & Origination
Max Beck has 34 years' experience in business development at Board Level within mining, financial services, property and economic development markets. Mr. Beck was involved in sourcing projects for investment funds based in the UK and Canada before joining Tetra Tech to head up its EMEA business development operation where he ran the UK's Annual Mining Investment Conference. Mr. Beck previously Headed Business Development for PwC in Scotland where he launched the Sunday Times Fast Track 100 research for the first time and set up the Scottish PLC Awards. Mr. Beck has run his own GIS mapping business for 5 years and was nominated for the Ernst & Young Entrepreneur of the Year and the Entrepreneurial Exchanges' award for best new business. Mr. Beck holds a BA (Hons) in Business form Leicester University and additional qualifications in Marketing and Investor Relations.